Landscaping Near Me Cary IL – Whispering Hills Garden & Landscape Center – 8109 South Illinois Route 31 – Call 847-658-5610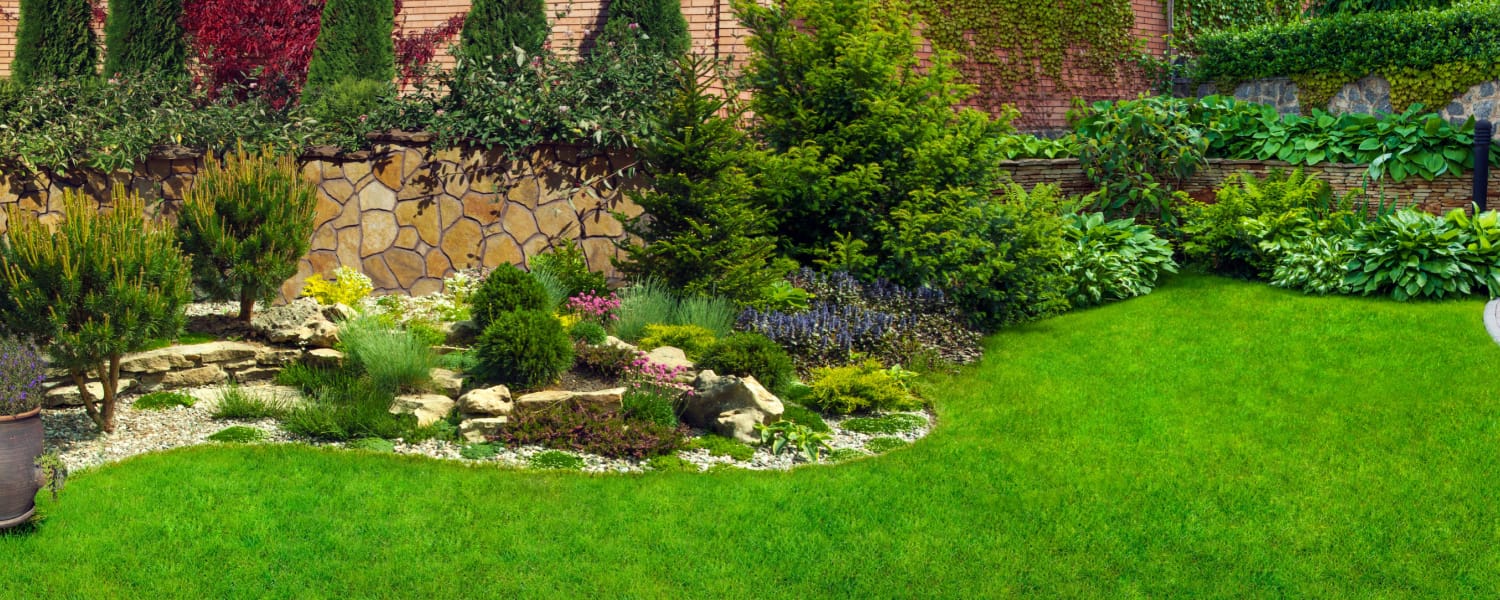 Landscaping Near Me Cary IL
Do you have a welcoming, pleasant outdoor living space to enjoy at your home or commercial location? If not, it's certainly something that is worth considering. In fact, a landscaped yard can make a major difference for your family or for your customers. Landscaping not only benefits curb appeal, it helps form a positive first impression and simply provides a nice area for relaxation and other outdoor activities.
Whether you want to add some colorful flower beds, new greenery, water features or other various enhancements to your lawn or commercial property, start by considering the range of advantages you can expect from the addition of diverse landscaping features. Shade trees and well-maintained, healthy grass helps moderate temperatures.
A simple grass yard is much cooler than cement, asphalt and even open soil surfaces. With green grass radiating cool temperatures in the spaces around your home or commercial site, you can actually help to lower need for AC.
Wouldn't it be a pleasant surprise to have some extra funds to do something enjoyable or to put toward a home improvement project this season? Some homeowners may not be aware that taller trees on the west and south sides of a home (or commercial building) can provide beneficial shade during the warmest times of the day and reduce the temperature in your attic significantly.
Trees can also reduce the glare coming through your windows. As a homeowner, you're probably searching for ways to gain the most benefit for the investment you've made. When you landscape your property, you can gain confidence knowing that your investment will help to increase its market value.
Potential buyers are typically open to spending more on a home when it has professional, maintained landscaping.